Preparing a website is a must for basically every business. However, depending on the specificity and scope of activities of the company, needs in relation to the site are completely different. Therefore, the whole process of preparing a website is also different – depending on its size and purpose. What do you have to take into account when preparing a business card website, an extensive service or an online store? How to approach the subject in order to be satisfied with the results?
Find the right contractors
Creating a simple business card website for a small company is a relatively simple task, which you can even undertake yourself. Widely available, intuitive software for creating and handling websites allows even people completely unfamiliar with the subject of programming to do this. However, if you want to have a fully neat, aesthetic, efficient and well positioned website, it is better to outsource this task to professionals. It is absolutely necessary in case of complex web development websites and stores.
When looking for professionals, first of all you should check their portfolio. See what companies they have worked for and how they look and how functional their websites are. Do they rank high in search engines? Consider also the price of the service. Of course, everyone would like to get a good product for the best possible price, but the professionalism of the contractor generates slightly higher costs. Making a good website costs at least several thousand zlotys, while in case of online stores the amount can be even 20 or 30 thousand.
Website design
Before the website is created, it is necessary to prepare its design. Otherwise, it is impossible to predict how the effect of the programmers' work will look like. Professional software house creating websites usually offer making a project, which the client has to accept before starting the actual actions. Of course, you can also provide the agency with a ready-made design of the site.
Domain and hosting
So that you can prepare a website, you need to purchase the following 2 services:
– domain
– hosting
A domain is nothing but an Internet address. The most popular and perceived as the most prestigious are domains with endings: .com, com.pl, .pl or .eu. The more prestigious the ending, the more expensive the domain. Of course, the domain name also has an influence on its price. Generally, simpler and better associated names are more expensive. Prices start from a dozen, and end up on several hundred PLN.
Hosting is a server that will serve the website. This is because you need access to a disk on which all the data will be stored, which is the construction of the site and its filling. You can choose from 3 types of hosting:
shared hosting – you share the server memory with other websites,
VPS hosting – a part of the server is intended only for your website,
dedicated hosting – you get a whole, independent server at your disposal.
Shared hosting is a solution sufficient for small websites. Larger sites need VPS hosting, while the largest websites and online stores, serving thousands of users daily, should be placed on a dedicated server. The price of hosting is a one-time fee ranging from several dozen, to even several thousand. Remember that domain and hosting fees are charged periodically, for each year of use. In the case of a domain, the costs are usually no more than PLN 100-200, while in the case of hosting they range from PLN 200-300 to several thousand.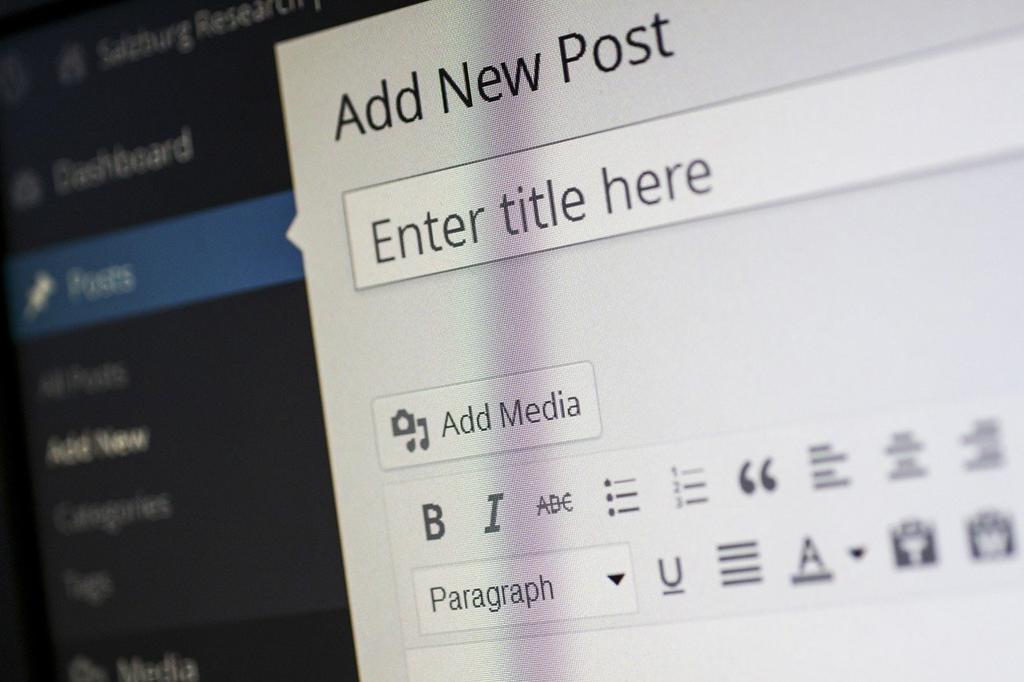 CMS – content management system
To be able to manage a website, modify it and fill it with content, a content management system – CMS – is necessary. Currently, CMS are very intuitive, so that the user is able to independently operate the site. There are 2 types of CMS:
Open Source – open, freely available systems such as WordPress or Joomla. They are updated on an ongoing basis, allow you to install many plugins, and using them does not generate high costs.
Author's – created by interactive agencies, made available only to their clients. Author's content management systems are highly diversified, but they often lack frequent updates, useful plugins and prices are higher than in the case of open source CMS.
When setting up an online store, you can also choose an open source solution such as PrestaShop or Shopper, or you can opt for proprietary software. As far as stores are concerned, the choice of proprietary software sometimes makes sense. This is the case when a store is very specific in some respect, and thus requires customized software.
Everyone can have their own website
Today creating a website is no longer black magic. In fact, anyone can create it on their own. However, if you want to have a professional website, which will encourage users to use the offer, it is worth commissioning professionals. We recommend choosing an interactive agency that will prepare the project, realize it, and also deal with the issue of positioning the website.